Stated Income Loan Lenders: 3CALoan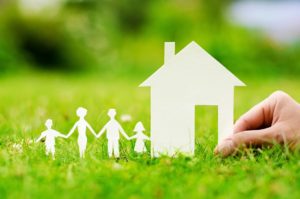 Stated income mortgage loans are synonymous with no doc loans. Under Stated income mortgage loans, stated income loan lenders requests you to state your income and accepts this information at face value. In order to get a no doc loan, you need quite a bit of equity in your home, or you need to make a big down payment.
Getting loans from Stated Income Loan Lenders
Stated income mortgage loans are optimal for you if you need to get a loan immediately and are experiencing delays in paperwork. For instance, if you are changing your job and receive delays in processing your paperwork, stated income mortgage loans allow you to get the approval for the mortgage you need. Also, say that you are self-employed. In this instance, your income might be higher in some months while lower in other months. Instead of going through a long drawn out process of getting the correct paperwork available for stated income loan lenders, you can simply state your average income amount and move further with your loan application.
Requirements for No Doc loans
Documentation

A stated income loan lenders don't check your income by looking at your income tax returns, W-2 forms

, pay slip, or other records. Also, you don't have to show your income, asset, or credit score information. Ultimately, you don't have to worry about too much paperwork. Afterall, you don't have to provide income verification documentation. You do however have to pay a high interest rate in stated income mortgage loans. This way, stated income loan lenders make up for the risk by charging you more. In addition, you may also have to pay higher fees.  
Personal

Although lenders permit prior foreclosure or bankruptcy, they consider any recent repossessions on a case-by-case basis. Before you get stated income mortgage loans, you'll have to make sure that no one has taken any legal action taken against you in the past five years. Also, you'll want to make sure that you don't have any pending debt

over $5,000.
Types of property: No Doc loans
The following are the different types of properties that fall under the no doc loan program: townhouses, condos, single-family residences, PUDs, and Duplex properties. In order to qualify for no doc loan, the property must be less than ten acres and in a good condition. Condo projects must be warrantable and adhere to standard condo project eligibility requirements too.
Refinancing through Stated Income Loan Lenders
In order to qualify for a refinance, you must own your property for more than six months. Also, there is no option available for a cash-out refinance under stated income mortgage loans. For a no doc loan cash out transaction, the LTV is based on the appraised value. This applies to you if you've owned the property for less than a year at the time of closing.
Final Thoughts
For purchasing a house or refinancing a house you can use stated income mortgage loans. These loans are perfect for you if you aren't interested in showing your assets or income. You will get this loan very easily If you have all positive attributes. If you have questions about this program, you can contact us at 818-322-5626. It is possible to get stated income mortgage loans today. Take the time to contact us right now!

Real Estate Blog Directory
blogvilleiBegin
Tagged: Tags Blog