Manufactured Home Lenders in California: the 3CALoan Advantage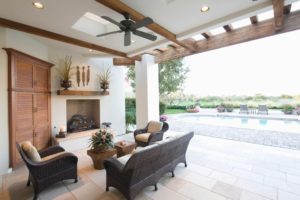 Manufactured home lenders in California provide manufactured loans that are considered to be lower in cost than site-built home loans. Nevertheless, manufactured homes are still a huge investment. Manufactured home lenders in California make financing for a manufactured home loan much more attainable. As compare to site-built homes there are many advantages of buying a manufactured home. You can get a home with all the amenities you need and which is just as safe and energy efficient at a lower price. You can even choose from a range of mobile home financing options when you will find the one you need. So, for these reasons buying a manufactured home is a good choice.
Types of Mortgage Loans Available
There are two types of loans which can help you to finance manufactured homes. The loans available are based on whether you are buying a previously occupied home or a brand new manufactured home.
FHA Loan
The Federal Housing Administration insures FHA loans for manufactured homes. FHA loan lenders are usually more flexible in determining who qualifies for the loan. Thus, this loan is optimal for first-time home buyers in that it offers attractive interest rates. Manufactured home lenders in California require borrowers to make a down payment of 3.50% and have a minimum credit score of 580. Furthermore, they require borrowers to pay for a mortgage insurance too. Overall, FHA loans offer protection for the lender if the borrower defaults on their mortgage payments. FHA facilitated loans often have attractive interest rates.
If the borrower is struggling to make a down payment, he or she can use a family co-signer to make the initial down payment. There are grants available to help people make their down payment too. Like other home loans, FHA facilitated loans allow sellers, builders, and other lenders to help pay some of the closing costs. The loans don't come directly from the FHA they are a mortgage insurance provider, but they have a list of FHA approved lenders who will assist borrowers approved by the FHA.
Conventional & Chattel Loans
A conventional loan is a lien on the home. For manufactured home buyers, some conventional loans can be difficult to obtain. It matters whether the loan that they intend to use is really for the land or the home.
Chattel loans, on the other hand, refer to a legal term regarding personal property rather than a real property. Hence, a manufactured home in this instance is a personal property. A site built home would fall under a category of a type of real property.
How to Define a Manufactured Home
Manufactured homes are factory-built homes based upon permanent metal chassis. These homes are sent from the factory where they are built to a building site of your choosing. They can deliver the home in one piece or in multiple pieces which they will join together on site. These homes are movable after installation. According to the government, mobile homes or trailers are not same as manufactured homes. In order to qualify for a manufactured home, the property in question must be at least 320 square feet. Meeting these requirements makes the home compliant with the Housing and Urban Development relevant codes.
Advantages of Manufactured Home Ownership
Affordability: Manufactured homes are less expensive than site-built homes. It is not because they are somehow inferior in quality. Rather, they are priced lower since it costs less to build them. Professional tradesmen in controlled environments build manufactured homes and purchase the relevant material to build them in large volumes. Furthermore, they are protected from theft and weather damage. Because there is no interference of weather with the construction schedule, manufactured homes are built in one-fifth the time it takes to build a site built home. All of these factors help to get the selling price lower. Therefore, buying a manufactured home becomes affordable.
Safe and Energy Efficient: In 1976, Housing and Urban Development

set standards which guide the design, construction, and performance of the manufactured homes. Manufactured homes are built in a controlled environment which contributes to the high quality of manufactured homes. Strict standards indicate that today's manufactured homes are both energy efficient and safe. Additionally, the federal law requires manufactured homes to have features such as smoke detectors and escape windows among other things. Finally, appraisers regularly inspect manufactured homes.

Amenities: Manufactured homes vary in size and price. Thus, with a lower purchase price, you may also assume that you will get less amenities in your manufactured home compared to the amenities you can get in a site-built house. However, you should know there are a variety of lifestyle choices and floor plans available to suit your needs. In manufactured homes, you can choose your siding material. You can even build upgrades like awnings, decks, and patios. You have the ability to make modifications in your manufactured homes to create your dream home.
Disadvantages of Manufactured Home Ownership
The following are some of borrowers' main concerns:
Depreciation value of the homes
High interest rates
Credit score requirements
Final Thoughts
There are many manufactured home lenders in California. However, 3CALoan can help you find a mortgage loan fitting your personal and housing needs. We have developed comprehensive manufactured home loans that require the customer to have a minimum FICO credit score of only 580 and make a down payment of 3.50%. Furthermore, our down payment assistance program can provide assistance to new home buyers with mortgage costs. Our competitive rates, efficient services, and talented team can help ease the process of purchasing a manufactured home. We help our customers every step of the way. We prioritize informing and educating our clients about the home buying process. Our client's happiness and confidence upon closing a deal reflects our excellent quality services. To find out more information about manufactured home loans and how we can help, contact us at (818) 322-5626.

Real Estate Blog Directory
blogvilleiBegin
Tagged: Tags Blog