How can you refinance on a house?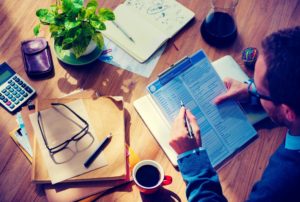 Are you interested in learning how you can refinance on a mortgage? In this blog post, that is exactly what I plan to address. Before you refinance on a mortgage, you'll want to make sure you meet some caveats that the lender will inevitably require you to meet.
Caveats
If you're interested on refinancing on a home, you should check your credit score and credit history. Generally, the better FICO score you have, the better interest rates you'll get on the refinance. If you know your home's current value, you always have the option to check online for the best mortgage rates available. Eventually, you'll have to lock your interest rate with the lender.
The next step in the process would be to collect all the relevant documents your lender will require such as your pay stub and bank statements. At closing, you'll have to pay for property taxes, insurance, closing costs, and other expenses. Before closing, your lender will give you a clear estimate of mortgage loan fees and other fees. Some of these "other" fees associated with refinancing on a home include the following:
Title research and insurance

Tax transfer fees and points

Origination fees

Document processing fees

Recording fees

A credit report charge

An underwriting fee

The cost of an appraisal

Application fees

Original fees
Is it a good idea to refinance on a mortgage?
There is no harm in refinancing. However, it can be a slippery slope. You can end up with a "never-ending" debt. A good number of homeowners refinance to consolidate their debt. At the end of the day, replacing a high-interest debt with a low-interest mortgage is a good idea.
Types of refinancing
There are different types of options available when you're thinking of refinancing on a home.
Rate-and-term is the most common type of refinancing. Rate-and-term refinancing refers to refinancing when your original loan is paid and replaced with a new loan. This type of refinancing consists of lower interest payments.
The second type of refinancing option is referred to as cash-in refinancing. It allows you to pay down the loan for a lower loan-to-value ratio or a smaller loan payment.
Finally, the other refinancing option I will be discussing cash-out refinancing. It is most common when an asset increases in value on paper. You gain access to that value with a loan instead of selling the value. This option gives you access to cash immediately, while you still maintain ownership of the asset.
Best Ways to Save Money When You Refinance Your Home Loan
Before you start researching about rates, you should know what you want. Are you looking to reduce your monthly payments? Do you want to clear monthly payments by a certain time? It is important to keep in mind that monthly payments will be high if the loan term is shorter. After all, you are trying to pay off the loan fast. If you want to reduce your monthly payment, you should stick with a 30-year term.
Like interest rates, the closing cost and appraisal cost may differ from lender to lender. Shopping your refinance can help you determine the best loan that fits your goals and financial needs. Make sure that you're speaking to the lender about refinance programs. To determine your home's current value, majority of the refinance programs require an appraisal which can consume hundreds of dollars depending on your market.
Refinance for a shorter term
Rates on 15-year loans are typically lower than 30-year loans. Thus, a payment on a shorter term will be a comfortable range for you. It is better to have a fixed rate mortgage if you're looking to refinance on a mortgage. This way, you won't have to worry about interest rates fluctuating. So, if you've had an adjustable rate mortgage in the past, it may be a good idea to switch to a fixed-rate mortgage.
How to Refinance on a Mortgage with Bad Credit
You can speak to several lenders before you choose a lender. It allows you to choose a good option because not all refinance programs and guidelines are the same.
You can consider to get a co-signer on your refinance. Look to see if someone in your family or friend circle has a good or great score. They just might be willing to cosign for you. However, this can also put them at risk if you don't make the loan payments on time.
You can also reduce the interest rate on your current home loan through FHA refinance without an appraisal. You can use HARP to refinance your homes if you have maintained up to date on your loans and mortgages owned by Freddie Mac or Fannie Mae. HARP allows you to get mortgages without any new or additional mortgage insurance. It requires little to no equity in order to refinance into more affordable mortgages. So, it provides you with a shorter loan term and a lower interest rate. Furthermore, it will change your adjustable-rate mortgage to fixed-rate mortgage.
Additionally, you can always improve your credit score. Make sure not to apply for more lines of credit. Do not close old accounts. Start paying attention to your credit report and remember to not pay your bills late.
Final Thoughts
You may need to consider whether a government-sponsored mortgage program can be a part of your refinance solution in case you owe more than your home is worth. These programs come and go. Yet, they generally permit homeowners to refinance their mortgage no matter how little equity they have available in their homes. Plus, they also change their names after a certain time. Refinancing can improve your financial position by its suitable term and great rates. However, for any refinance, be sure to consider how long it will take you to recover the fees and expenses.

Real Estate Blog Directory
blogvilleiBegin
Tagged: Tags Blog