How do jobs impact a loan officer submission checklist?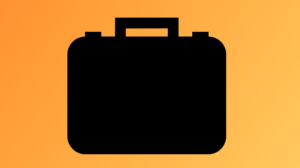 When it comes to a loan officer submission checklist, there are several factors that are important. They need to see your pay stubs for the past two years, W-2 Forms for the past two years, bank statements for the last few months, and several other documents depending on who you are and what you do. As you can tell, the lender will check how you've done when it comes to finances for a set amount of time. An important ingredient in getting a mortgage is consistency. In other words, the lender needs to know that you are a stable person who won't default on the mortgage.
Besides checking proofs of your credit and income, the lender also needs to know that you have a stable job. It is an important factor on a loan officer submission checklist. If you changed your occupation every few months or annually, you wouldn't be a good candidate to get a mortgage. There would be more risk associated with you defaulting on the lender.
Employment Challenges for a First-Time Homebuyer
Compared to an experienced homebuyer, first-time homebuyers usually save less for a down payment. First-time homebuyers carry a collection of student loans and other debts. Thus, all this debt can make budgeting for a home much more difficult. First-time applicants also don't have any employment history, generally. So, they often face challenges that don't affect experienced homebuyers.
How much work history do you need to buy a home?
When you apply for a mortgage, the lender checks your credit rates. The main purpose of your credit rates is to show the lender your willingness to repay. So, it will show the lender whether you can repay your loan or not.
Your income also represents your ability to repay a mortgage. This is why an a loan officer submission checklist, employment plays a huge role. Underwriters check the jobs you've had in the past and the job you hold today. This helps them make a working plan for your career. They don't want someone who is jumping from career to career. Most first-time homebuyers are fresh out of graduate school or college. They may lack the employment depth of an experienced homebuyer. Thus, lenders want to make sure that no one will default on the mortgage.
What to expect when changing jobs before getting a mortgage?
Say that you are earning a healthy income than you used in your old job(s). Also, your new job is in the same industry in which you were working before. If you wanted to get a loan, your lender will most probably not have a problem with you doing so. On a loan officer submission checklist, promotions are looked to as an advantage when it comes to a stable career. Moving into better companies with increased salaries or revised benefits is a positive sign to the lender. It doesn't affect the loan program you are applying for.
Furthermore, when you decide on the promotion, your lender will generally confirm your new salary. They'll also check the nature of the new job you got. A full-time job with a long-term contract is a green light to the lender. Before you get loan approval, however, you'll need to work at least a month at the new job. The lender will want to see your first pay stub and even an offer letter showing your salary. They may charge based on your total salary. In other words, it could affect your total loan amount.
The years of employment required for the following:
Conforming loans conform to the GSE guidelines, which are also known as Fannie Mae and Freddie Mac. They require two years of employment history. Nonetheless, less than two years of employment history is also acceptable as long as your profile demonstrates "positive factors" to compensate for shorter income history.
An FHA loan is a home loan safeguarded by the Federal Housing Administration. Generally, it is more lenient about work history. Your lender will require you to have two years of previous employment, military service, or schooling. Also, you'll want to explain any gaps you may have. If there is an extended gap in your employment history, you'll want to be employed in your current job for six months. The FHA lender examines the probability of continued employment. It means that the lender will definitely verify past work or education history.
In VA loans, the lender will require proof of relevant schooling, military service, and work history. You can qualify with less than two years of employment. If you have less than 12 months of employment in total (including all jobs), then it might not be so easy for you to get this loan. The VA lenders examine past training. At the end of the day, the VA requires that the lender prove that an applicant has the needed skills for the current job.
USDA mortgages are lenient about work history. These mortgages offers many benefits such as credit score flexibility and zero down payment requirements. It is not necessary that you work in your job for only a little bit before you apply for the mortgage. The lender won't associate red flags with you employment history of moving from job-to-job. Nevertheless, you must have a document history for the previous two years.
For Self-employed
Lenders will require at least two years of verified income if you are self-employed. The lender uses a complicated form to determine your "qualifying" income if you're self-employed.
Final Thoughts
If you have recently changed your job, have variable income, or employment gaps; it doesn't mean you can't qualify for a mortgage loan. It does however mean that lenders will take a more conservative approach when calculating your overall income. You'll also need to provide additional documentation. We are happy to help first-time buyers to get a mortgage loan. We have many mortgage lenders that have plans for first-time buyers struggling to build large deposits. We can help and guide you through the process. For a free consultation, call us at 818-322-5626.

Real Estate Blog Directory
blogvilleiBegin
Tagged: Tags Blog