HARD REAL ESTATE LOANS: 3CALOAN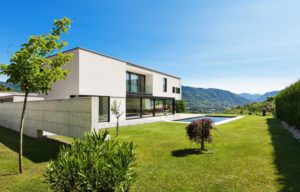 Hard real estate loans- Hard real estate loans are short-term loans secured by real estate and issued by private investors or companies. They are usually a 12 months term loans, but they can extend from 2 to 5 years as well. This type of loan is a specific type of asset-based loan financing.
SITUATIONS WHEN A HARD MONEY LOAN CAN HELP
Real property secures the funds the borrower receives. There are many purposes of Hard real estate loans in California. The property can be used as collateral against private money loans in which you are planning to invest. You need a qualified investor that can help you better for such loans. Hard money loans can be used in many situations which we will discuss below:
WHEN YOU NEED HARD MONEY SECOND MORTGAGE
When you have financed a property through borrowing. However, you need some amount of capital to make the necessary renovations to improve the value of a property then opt for hard money second mortgage. There are many traditional loans which can cover the cost of your property and little less, so it may be not for sudden improvements. Because of your existing loan, you may not get the cash for your property renovation, but a hard money second mortgage can help you in financing the amount of capital to make the necessary renovations to improve the value of your property.
WHEN YOU'RE DOING A REBUILDING PROJECT
In the situation when the old properties have purchased by the investors and they refurbish the property and after that, they try to sell that property at a profitable rate. Generally, in California, the private money lenders are the founders of such deal. Investors can make a profitable investment for you by working little on such properties. If the property is in the poor condition, then it will be easy for an investor to avail it at lower rates or profitable rates. To invest in this type of deal, you will need an investor who will better understand your needs.
WHEN YOU ARE CONSTRUCTING A NEW BUILDING
When you planned to build a new building on your vacant plot then hard money loans can be a better option for you. In this project, hard money loans offer to fund without extensive underwriting that goes into traditional lending. The creditworthiness of a project, financial reserves, including equity, development history and timeline are determined by some factors which are generally considered by traditional lenders. You can pay back the loan by selling the property after the construction will be completed.
WHEN YOU'RE COMPETING WITH OTHER INVESTORS
When you have found a good property to invest and you think it will be a profitable property for you. However, others investors also have the same thinking and they are now competing with you for sale. Traditional loans can't be processed quickly. They require a long period of time for an approval process before the lender will close and pay out. So, you can opt hard real estate loan because they move quickly and they require as little as 48 hours for an approval process before the lender will close and pay out.
FINAL THOUGHTS
When it comes to real estate transactions, flexibility and creativity are often at the heart of a successful investment. In order to succeed in every venture, you need to know when to seek a traditional loan. A hard money loan can be a significant asset when you need to move quickly or are otherwise unable to obtain a conventional loan, giving you the freedom to build your portfolio and enhance your property holdings without hassles, hoop-jumping, and heartache. You will get this loan very easily If you have all positive attributes. If you have questions about this program, you can contact us at 818-322-5626. You can get hard money loans today. Take the time to contact us right now!

Real Estate Blog Directory
blogvilleiBegin
Tagged: Tags Blog