FACTS HARD MONEY LOANS FOR INVESTMENT PROPERTY ARE NOT AS BAD AS THE RAP THEY GET: 3CALoan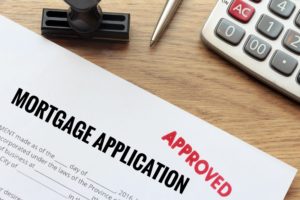 People usually opt for hard money loans for investment property when they have bad credit, little to no income documentation or some property problem or can't qualify for traditional loans. These loans are issued by the private investors or some organizations rather than banks.
Simpler Loan Applications
Traditional loans have the very long approval process. In hard money loans, the application process is simpler than traditional loans. You will get approved by the lender in a shorter amount of time. Because the hard money lenders don't require documents like income documents, credit check, etc. Also, the bank will not approve your application because of deferred maintenance on your property, ARC Capital. But hard money lender will give you approval in these cases. Hard money loan lenders will only take three to four weeks closing period, yet ARC Capital can able to close a loan in just four days.
Bridge Loans
Sometimes, bridge loans are compared with Hard money loans for investment property. Bridge loans are basically short-term in nature. These loans are taken out against a property which borrower own to finance a new one. People use the bridge loan to get access to immediate cash flow until permanent financing is secured. If you can't wait weeks to get the cash in your hand, then hard money loans for investment property will be very helpful to you.
Information Required
Hard money loan lender doesn't require much documentation. If you will apply for a bank loan, then you have to give some documents with your loan application. Documents which are needed in bank loans are your last three months bank statement, at least 2 years of W-2's, tax returns for last 2 years, up to 5 percent paystub, proof of other assets, employment verification, proof of debts, 2 years of residential history, property appraisal, credit check report, title report and many more. But this is not the same in hard money loans for investment property. Hard money lenders only require your loan application, title report, credit report, and property appraisal. According to the circumstances of the loan, a property appraisal is not always required. Sometimes, hard money lender needs some document like proof of assets in some cases.
Interest Rates
In hard money loans for investment property, the range of interest rates is from 8% to 12%. Hard money loan has the higher interest rate than banks. But they can provide you with fast cash which you will not qualify for at the bank. With hard money loans having interest-only payments, you will have the monthly payments which you can manage easily. Hard money is typically short-term loans which will help you until you can get into the financing with lower interest rates and which is permanent.
Loan-to-Value Ratio
The ratio of a loan to the value of an asset purchased is a financial term expressed by lenders and it is known as loan to value ratio. It is an important element in hard money lending. It is very simple to calculate LTV. By dividing your loan balance by your home's appraised value you can calculate your Loan-to-value ratio. The mortgage rate you are able to obtain will depend on your LTV ratio.
For example, if the property which you buying is worth of $150,000. If you pay $30,000 for a down payment. Then you will need hard money loans for investment property of $120,000. You can simply calculate the LTV by dividing loan amount with home value i.e 120,000/150,000 = 0.80. Your LTV is 80%. The home value is the current market value. It is not the value you are purchasing the house for.
Higher LTV
If you have a higher LTV then you will likely notice your mortgage rate is on the higher end, since you're considered more of a risk due to having less equity in your home. For example, if you only have $30,000 of your own money invested in a property, then they will consider you risky and you can easily walk away if a financial crisis hits you.
Lower LTV
If you have a lower LTV that means you have more equity in your home then possibly you will qualify for a lower mortgage rate because you will be considered to be less risky. For example, if you only have $50,000 of your own money invested in a property, then they will consider you less risky and you can less likely walk away.
If you will apply for the bank loan with a low LTV but have bad credit, then you will definitely get denied from the bank. But in hard money loans for investment property, you still have chances to get approved for financing.
Loan Points
People also know loan points as an origination fee. It is calculated as a percentage of the total loan amount which you want to take. One percent of your loan amount will be taken at one point. For example, you need a loan of $150,000 loan, then $1,500 is the one point. These points are used to compensate the loan officer.
Final Thoughts
There are many differences between a bank loan and a hard money loan. When it comes to qualifying for financing, Hard money lenders are more flexible than bank loan lenders. While working with hard money lenders, they could net you the "cash in hand" you need to make a cash offer. But, you will still have to pay off the loan with interest when you will sell the home. When you are interested in buying a house and flipping it, getting a hard money loan for investment property is a good option. We know that sometimes people have a harder time getting a loan like we have discussed above. That's why we offer multiple different alternative financing options. You have to be careful and avoid making any costly mistakes. Our competitive rates, efficient services, and talented team can help ease the process of the home loan.
We help our customers every step of the way. We prioritize informing and educating our clients about the home buying process. Our client's happiness and confidence upon closing a deal reflect our excellent quality services. 3CALoan local mortgage broker provides no tax return home loan which is also called no tax return, without tax return, without tax return, private hard money home loan, private hard money loan, bank statement home loan, bank statement loan, equity loan and many more. If you still have any doubt, you can contact us at (818) 322-5626 or (818) 3CA-Loan today and our specialists will be in touch promptly to answer your questions. We will run you through the details of home loans and hold your hand throughout the process. We only have one aim of helping people first.

Real Estate Blog Directory
blogvilleiBegin
Tagged: Tags Blog