CalHFA Loan: 3CALoan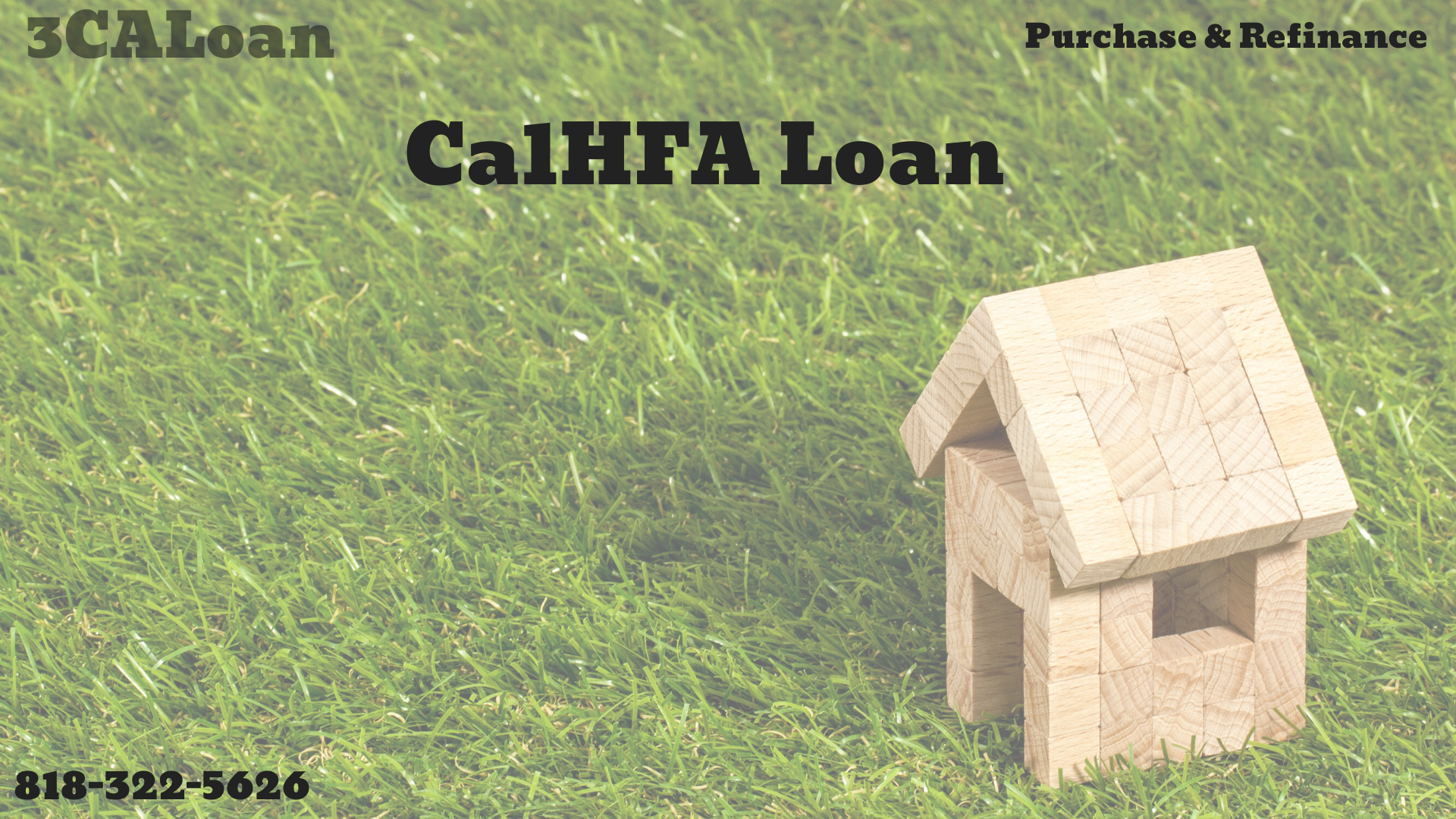 California Housing Finance Agency (CalHFA) is a loan for people who have low income in California and it is possible for them to afford a mortgage. Please read below all the information to know more about CalHFA Loan. To find out more information about CalHFA loans, contact us at (818) 322-5626 today!
Loan basic requirements:
The borrower needs to occupy the property as a primary residence, non-occupant co-borrowers are not allowed.
The borrower must complete homebuyer education counseling and get a certificate of course
Meet CalHFA income limits for this program.
Property Requirements
The sales price of the home cannot exceed CalHFA's sales price limit
Property type allowed single-family, one-unit residence, including approved condominium/PUDs
Manufactured housing also allowed
Condominiums must meet the guidelines of the first mortgage
The maximum on the size of the property allowed 5 acres.
The process to take homebuyer education and counseling course?
Face to face – You can take face to face homebuyer education and counseling through HUD-approved housing counseling agency.
Online- CalHFA only accepted one online course named eHome's eight-hour homebuyer education and Counseling course.
List of documents required:
Employment history
1 month Pay stubs
2 months Bank statements
Last 2 years tax returns
FINAL THOUGHTS
To find out more information about CalHFA loans, contact us at (818) 322-5626 today! We are DIFFICULT HOME LOAN FUNDING SPECIALISTS who provide CalHFA Loan, Hard money loans, all types of commercial loans, FHA Loan, Conventional Loan, private hard money loan, equity-based loans, asset based loans, hard money loans, stated income loans, commercial hard money loans, fix and flip home loans from private hard money home lenders, equity based lenders, asset based lenders, stated income lenders. Call today to discuss your scenario at 818-322-5626. We will help you to get fast approval for your commercial hotel loan.