Hard Money Loans for Residential Property: 3CALoan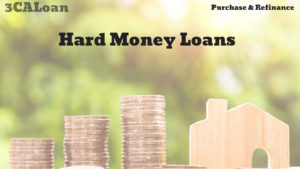 Hard money loans for residential property are issued by private investors or companies. This type of loan is a specific type of asset-based loan financing and is usually a 12 months term loan, but it can extend from 2 to 5 years as well. Hard money loans are short-term loans and the interest rates are much higher than traditional financing. Hard money lenders should be quick to have an advantage of lending opportunities. You should learn a few things about Hard money loans for residential property or you can contact any hard money lenders in California before you opt them so you can avoid pitfalls and sticky situations. In the real estate world, hard money loans play an important role. These are some points that you should keep in mind while taking Hard money loans for residential property.
PROCESS
There is a process called draw which means receiving funds for your home repair. For this, it is important for you to have all repairs listed on the worksheet and private hard money loan lender will pay you according to that list. After your contractor will do their work you will call your private hard money loan lender to conduct an inspection. Then to check the work your loan lender will send an inspector and he will also verify that the work was completed within code guidelines or not. The loan lender will release all the funds according to that list once the inspector approves the inspection. For example, if you listed the cost of paint $1400, flooring repair $1100, and new lights $200, then the loan lender will cut you a check for $2,700.
REFINANCING
Refinance home loan means replacing the mortgage you have with a completely different mortgage. You can replace the mortgage with a new loan lender or use the same loan lender. In order to qualify for a home loan mortgage refinance loan, you must own your property for more than six months. Hard money loans for residential property have high-interest rates and are short-term loans. Private hard money loan lenders charge high-interest rates because they take the risk. They expect you to refinance into a long-term home loan or to sell the property quick for a profit.
Final Thoughts
There are many types of loans for financing but Hard money loans for residential property are common. Going with hard money lenders are more flexible when compared to traditional ones. For the down payments and interest rates, Hard money loans are completely different from other loans. People like real estate developers, builders, and contractors are commonly found opting for Hard money loans for residential property. To find out more information about Hard money loans for residential property, contact us at (818) 322-5626 today!
3CALoan local mortgage broker provides no tax return home loan which is also called no tax return, without tax return, private hard money home loan, private hard money loan, bank statement home loan, bank statement loan, equity loan and many more. Our goal is to provide opportunities for people to meet their financial goals through different financing options. We can help and guide you through the process. Feel free to contact us! We will run you through the details of loans and hold your hand throughout the process.